Jan. 22, 2022 Massachusetts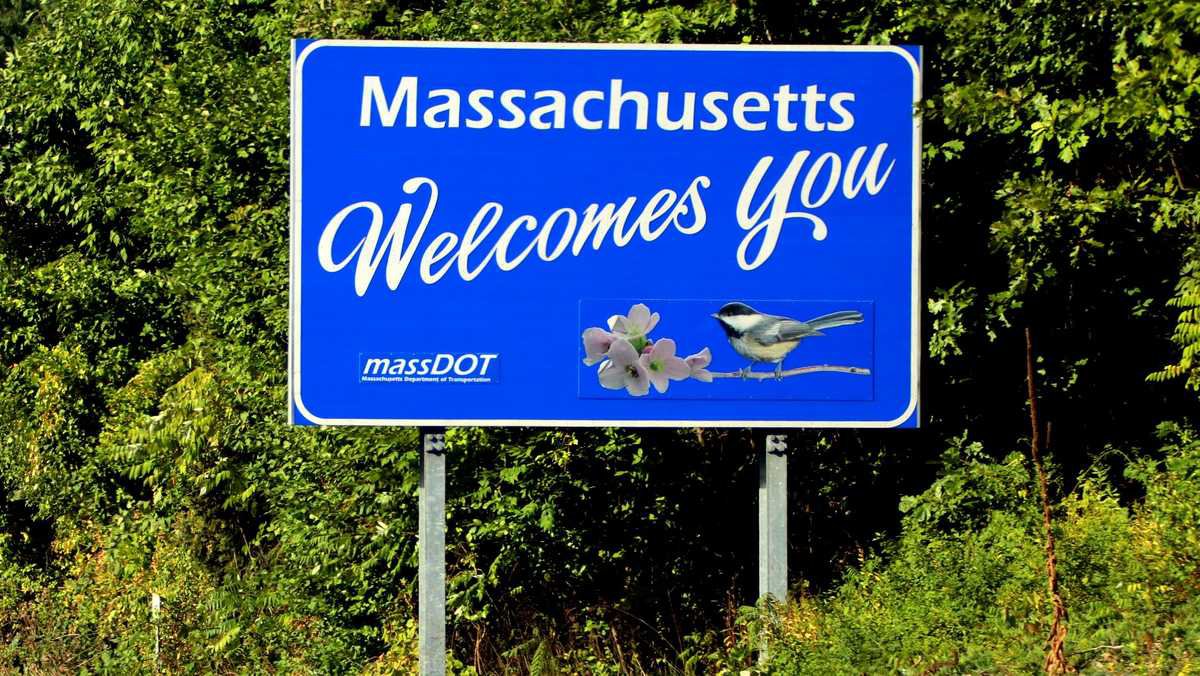 Massachusetts Market Strength 2022
With the pandemic continuing into 2022 what is the fate of the Massachusetts Market?
Anyone that was looking into investing in real estate in Massachusetts in 2021 likely saw how competitive the market was with high competition with other investors, well-over-asking offers, and the loads of investors at open houses. With all the excitement and activity across the state, what was the end result for the 2021 market and where does that lead us into 2022?
How hot was the competition?
Across the past 10 years, it can be seen that most multifamily properties across Massachusetts ended up selling for less than the original listing price, seen below. There are towns where this is not always true (e.g. Waltham and Worcester). The incredible competition seen across the state in 2021, however, seems to be less of a one-off or in a select few towns. In 2021, Massachusetts showed a near 1 to 1 ratio for listing price vs sale price, with almost all of the highlighted major investment towns having sale prices over their listing prices by almost 2.5%. Out of this list, however, Boston maintained the normal trend, with the sale price being less than the list price by 2.5%, a significant improvement from the previous year over 5% (likely caused by the economic repercussions of COVID-19). This indicates that there is a large number of competitive buyers easily offering and ultimately purchasing properties at above asking.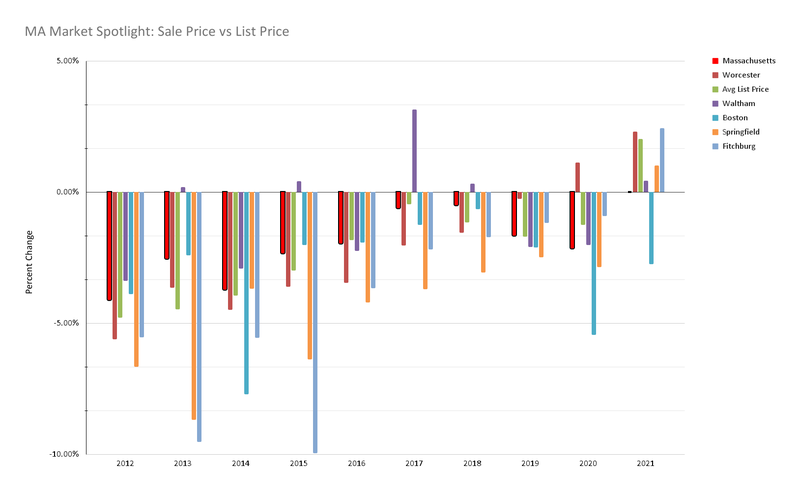 How has the high amount of activity affected pricing?
One would think that with buyers purchasing properties above asking, on average, that price appreciation would incur quickly. You would be correct for thinking in this manner. As properties continue to sell for more and more, eventually, these sales will be used as comparables for appraisals, allowing bank-financed loans to be able to justify the new prices. As seen below, over the last 10 years, prices have been rising, and in many cases have doubled. Combining the change in trend of the above chart helps to explain the appreciation spikes in 2021 across the state. Likewise, it can be seen that Boston had a decline in listing price in 2021, tracking with the same trend as sale price vs listing price.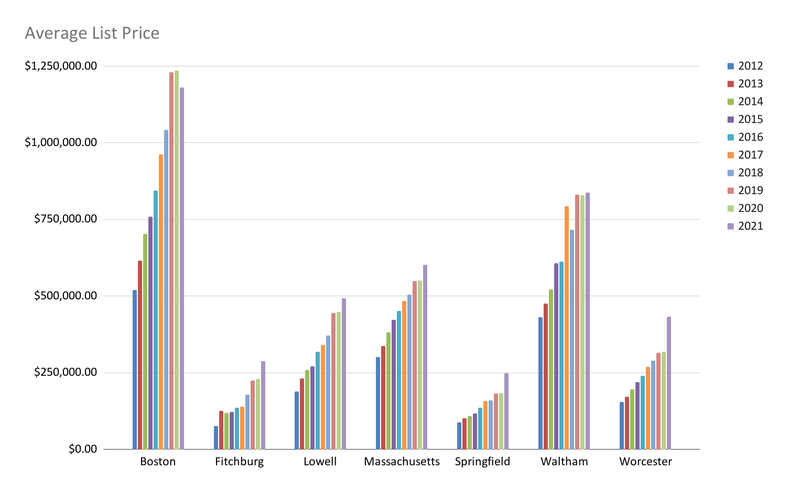 Taking a look at the amount of closed properties in 2021 (below), the increase in appreciation does not seem to be correlated with low supply, as in most cases for these major towns/cities there has either been a consistent or increased amount of closings compared to prior years.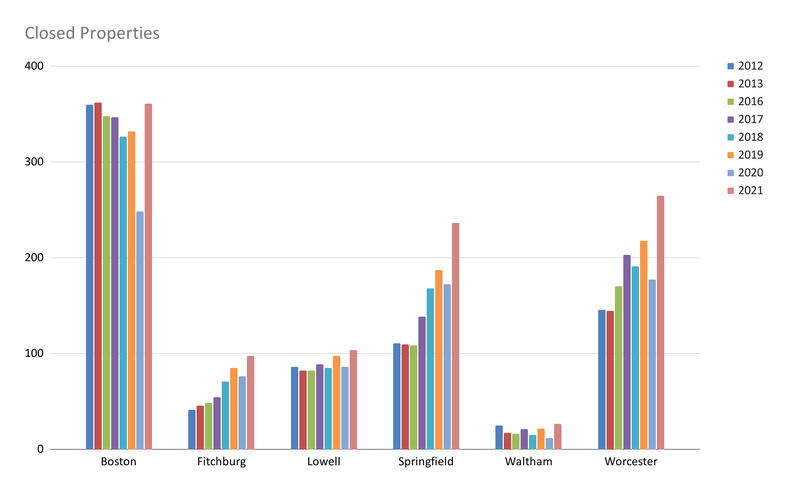 Will 2022 live up to the hype of 2021?
It is always difficult to predict the future of the market, especially considering many experts get this wrong every year. 2021 was an extremely active and profitable year, even against the last 10 years of a real estate bull market. In Q1 of 2022, we will keep an eye out for indicators of whether prices will be able to maintain and even increase. With many contributing factors such as interest rates, health mandates and policies, and rent fluctuations, it will be difficult to outperform the last year. However, we plan on staying in the market and sticking to the numbers when purchasing, leaving emotion out of the process.
---
---