July 7, 2022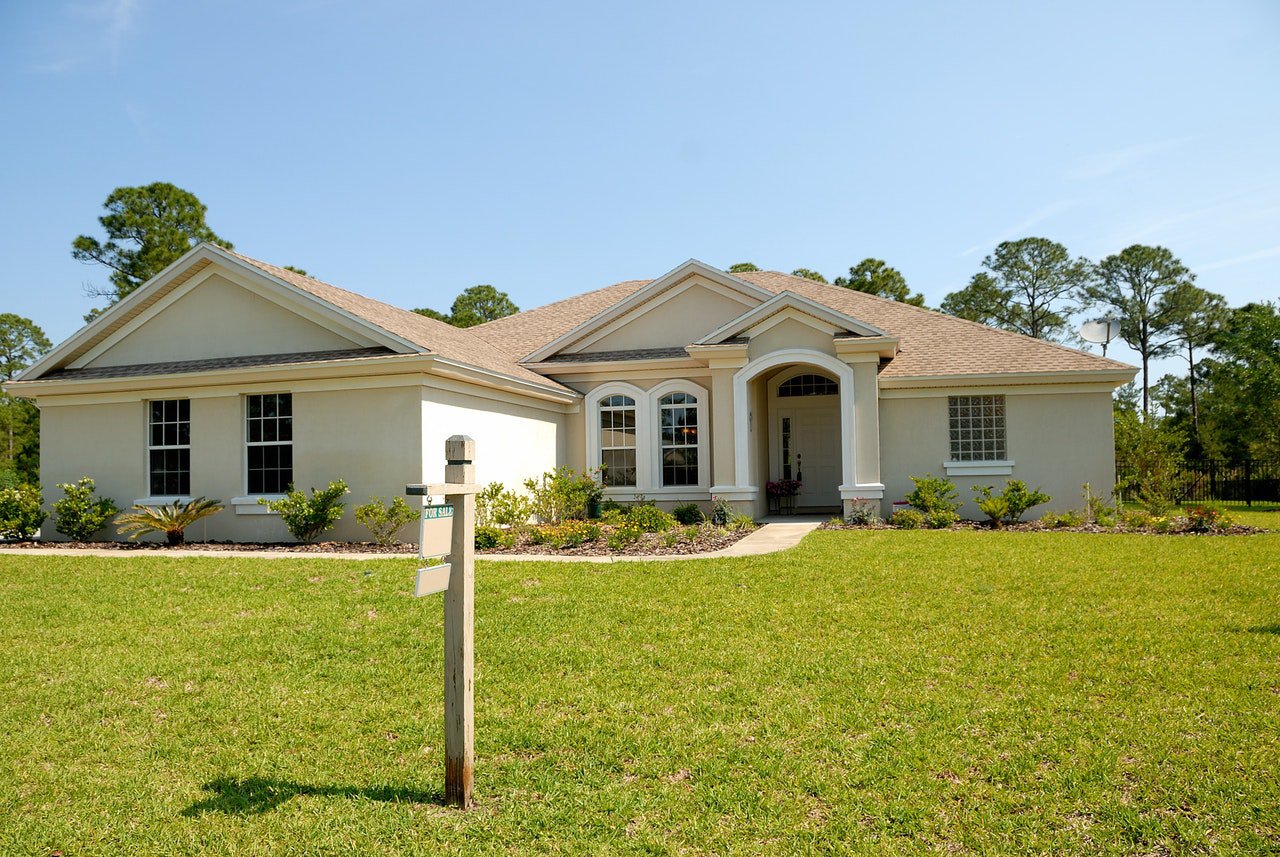 Don't Make This Listing Mistake
When you should list your property
When you list your property, you want to get the most exposure possible. Weekend open houses are common, but which day is ideal for getting the most out of your house listing? There are certain days on which realtors prefer to list properties, but you may get five different answers if you asked five realtors. Experience is a great indicator of success, but what do the numbers say?
When are Agents Listing their Properties?
The days on which real estate agents list their properties may surprise you. According to multi-family properties listed on the Multiple Listing Service (MLS) in Massachusetts, sold between January and March 2022, the most common day that properties are listed is Wednesday with both Tuesday and Thursday also common.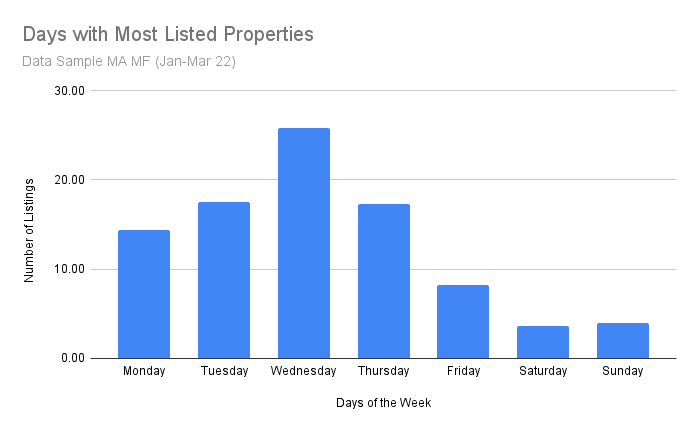 For a listing agent, this makes a lot of sense. It gives enough time for other agents and buyers to see the listing and prepare for the open houses, which are likely to occur on Saturday, Sunday, or both. However, based on the numbers is this the best day to list your property?
A property that sits on the market too long may appear negatively to other agents and buyers since it may indicate that there is something wrong with the property and there isn't the appropriate amount of competition interested in the property.
When SHOULD Agents List their Properties?
Days to offer (DTO) is a great indicator to look at for which properties are moving quickly under contract, as opposed to using days on market (DOM) which may be influenced more by the type of financing (cash vs FHA). The day with the shortest value of DTO from January through March in Massachusetts happened to be Thursday. However, looking a bit closer there seems to be a spectrum. While the best day is Thursday, it looks that the days are all based on when the open house will occur plus a day or two after the showings.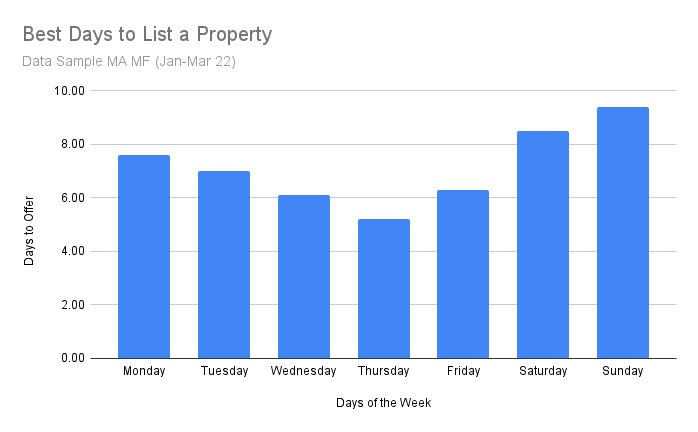 A listing on Friday, Saturday, or Sunday can negatively impact the listing and kick it back a whole week until an offer is accepted. While in a seller's market this may not have negative implications, the seller may not receive offers at their desired price, or timeline due to a lack of buyer competition.
Conclusion
As an agent or a seller, if not already, you may want to add a strategic plan to your timing when listing. Based on the numbers, you would not want to list your property as immediately as you have coordinated showings times and taken your listing photos, it may make sense to sit on the listing for a couple of days to attract more buyers to your open house!
---
---